Heineken H41 Poster
Poster ilustrado para Heineken Amsterdam.
[Pt-BR] A Heineken® lançou o H41, um lager de Edição Limitada fabricada com uma levedura 'mãe' rara descoberta na Patagônia. Desenvolvido pelos cervejeiros da marca, o novo lager tem um sabor mais completo, com notas picantes equilibradas por sutis notas frutadas. Fomos convidados pela Edelman Amsterdam para criar uma ilustração de cartaz em tamanho A2 inspirada nas características da cerveja H41.
[English] Heineken® has launched H41, a Limited Edition lager brewed using a rare 'mother' yeast discovered in Patagonia. Developed by the brand's Master Brewers, the new lager has a fuller taste, with spicy notes balanced by subtle fruity hints. We were invited by Edelman Amsterdam to create a poster illustration in A2 size inspired by the features of H41 beer.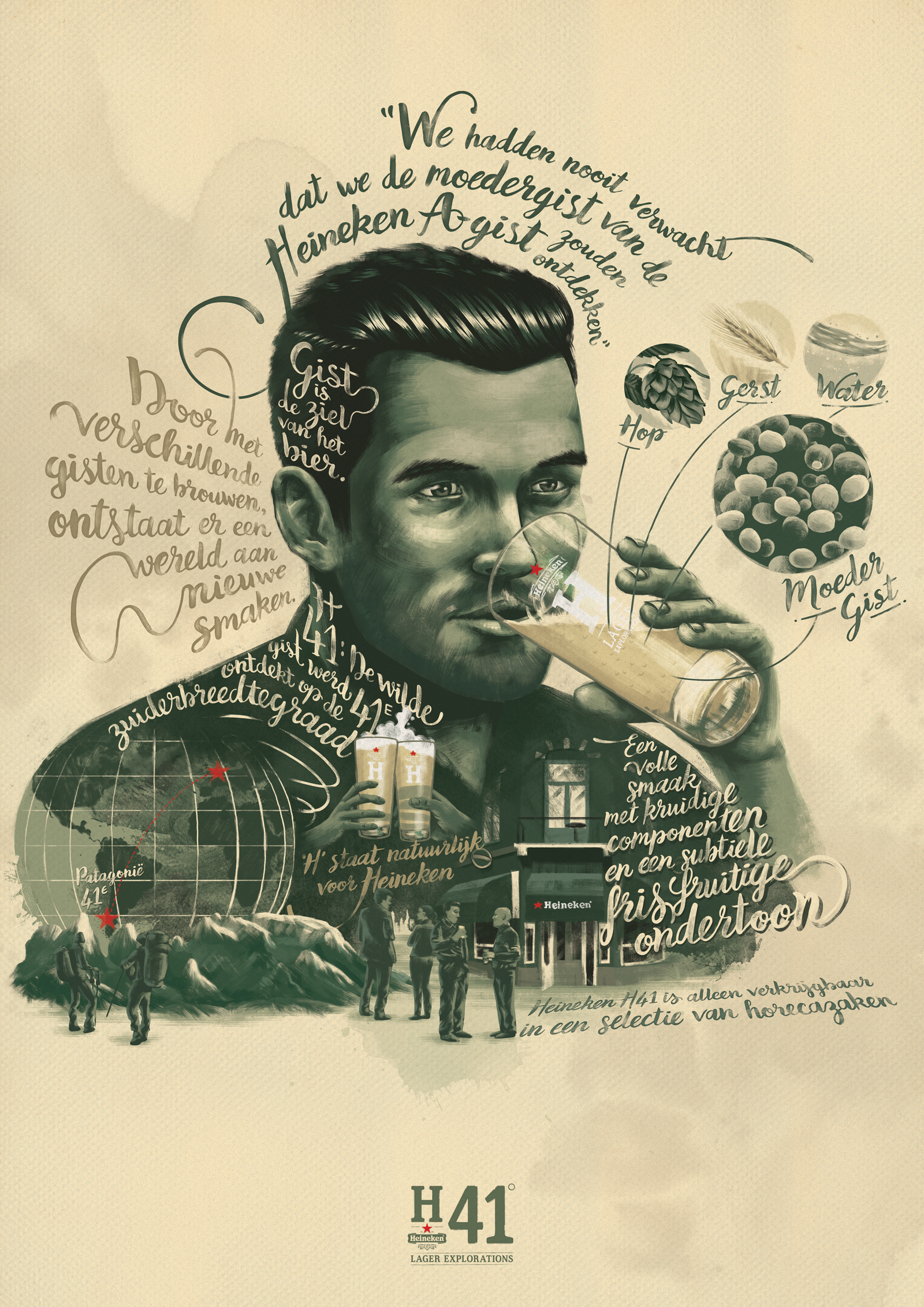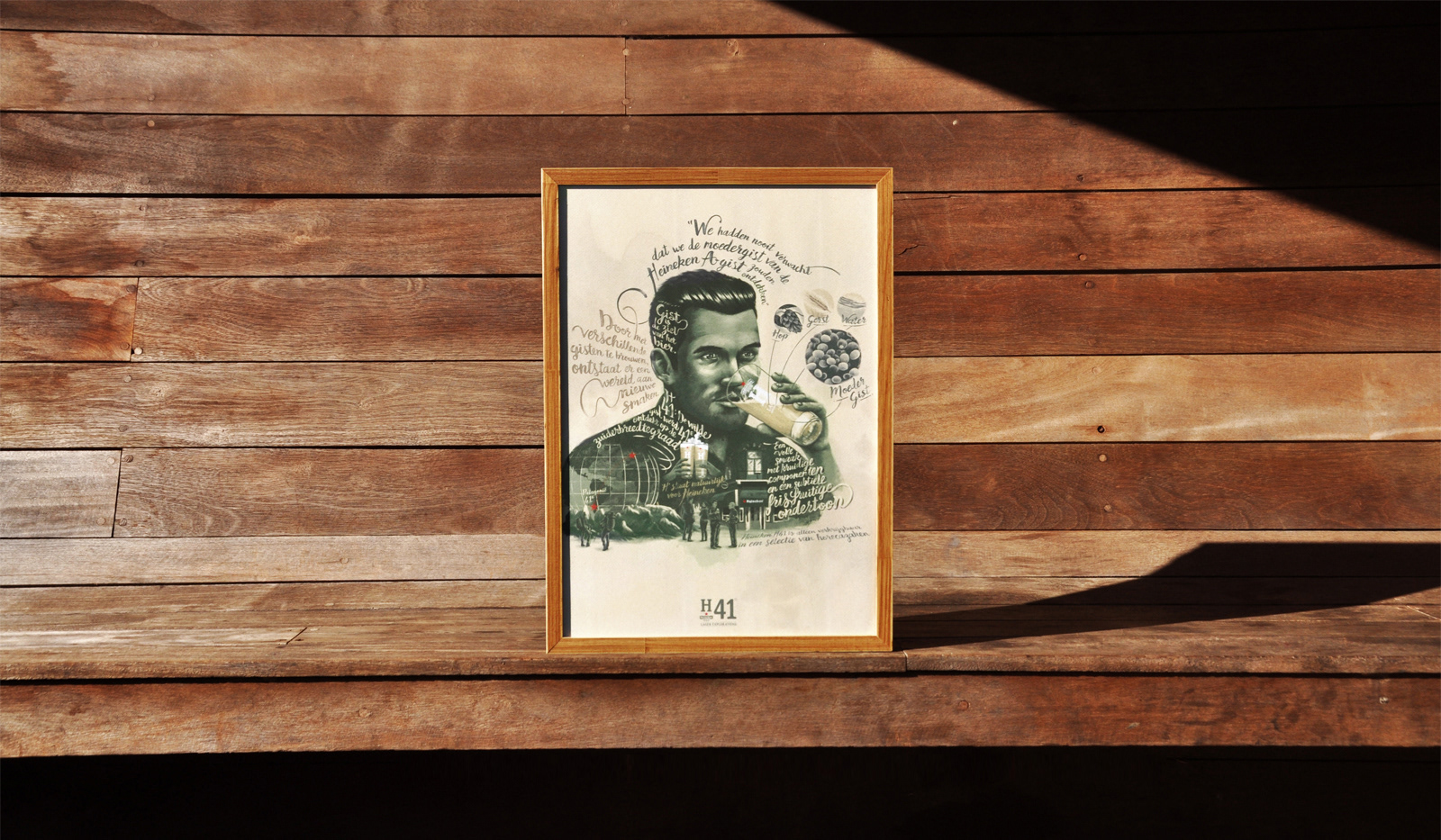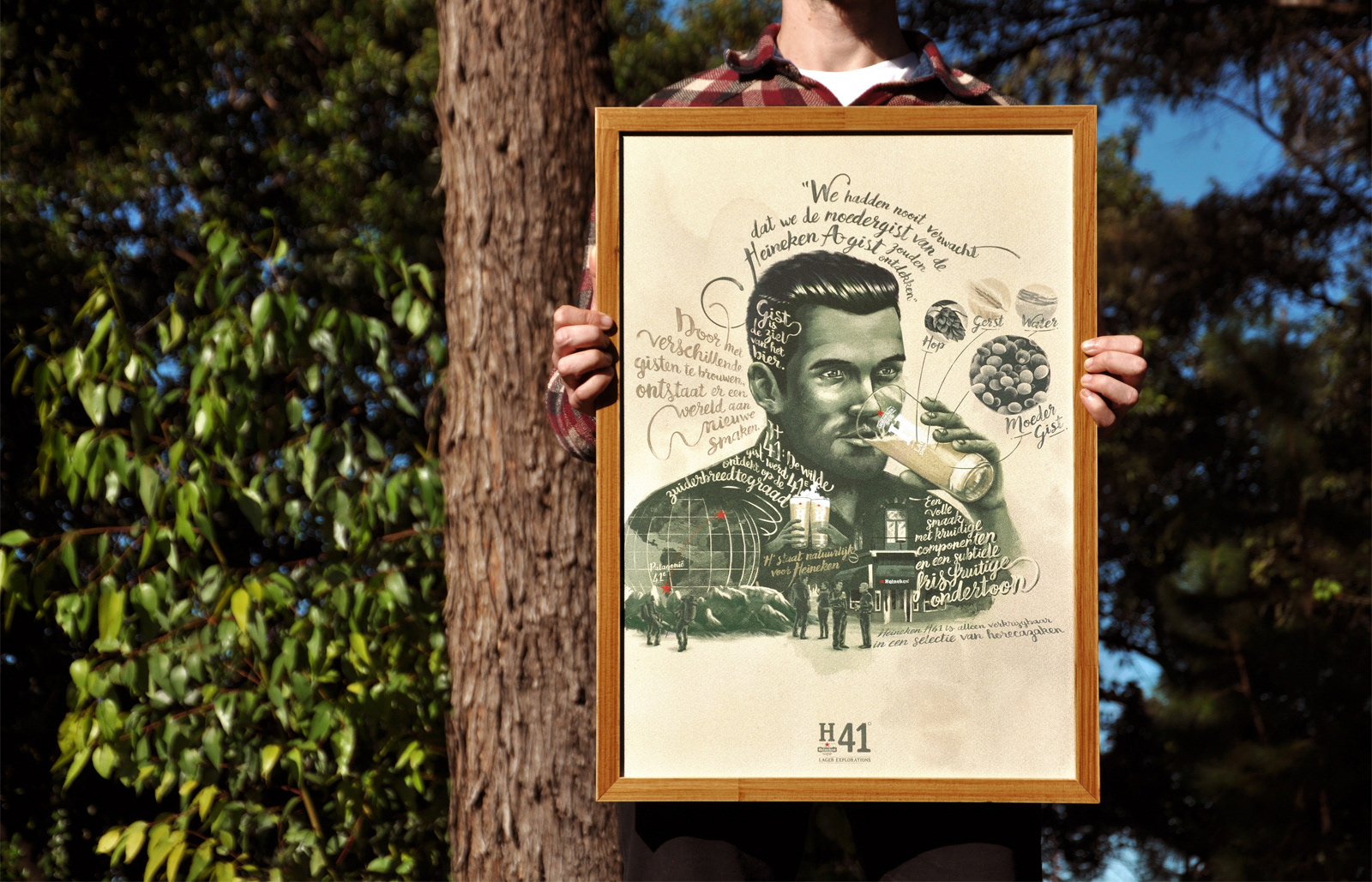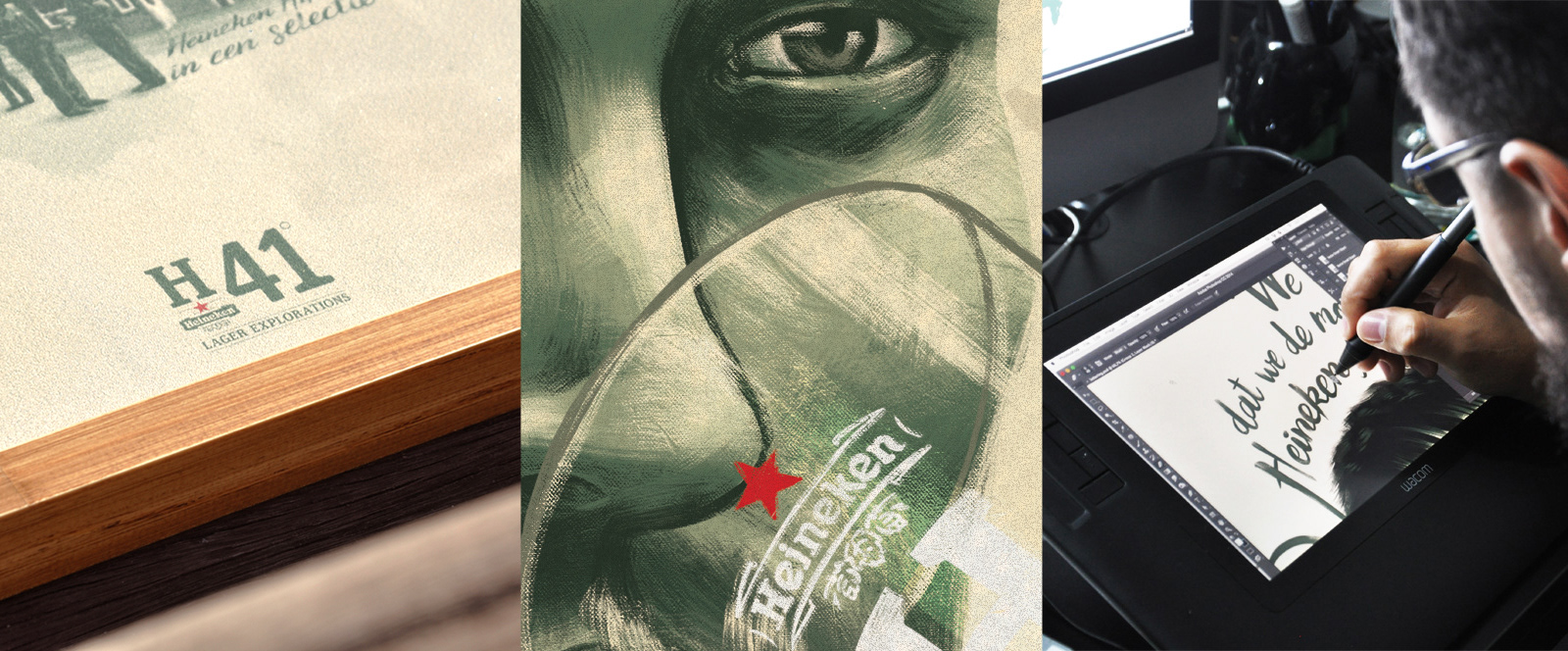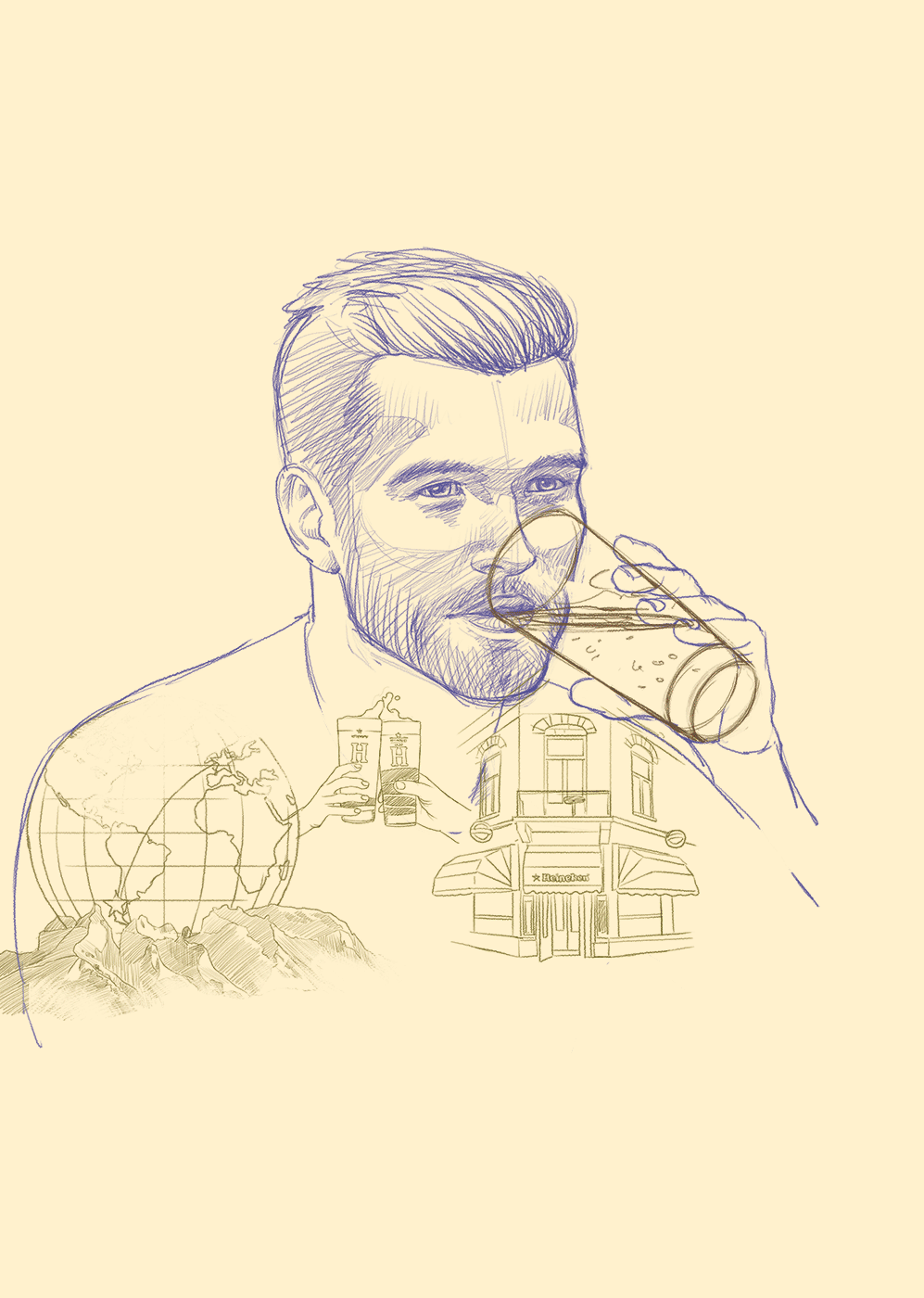 Agency:

Edelman Amsterdam